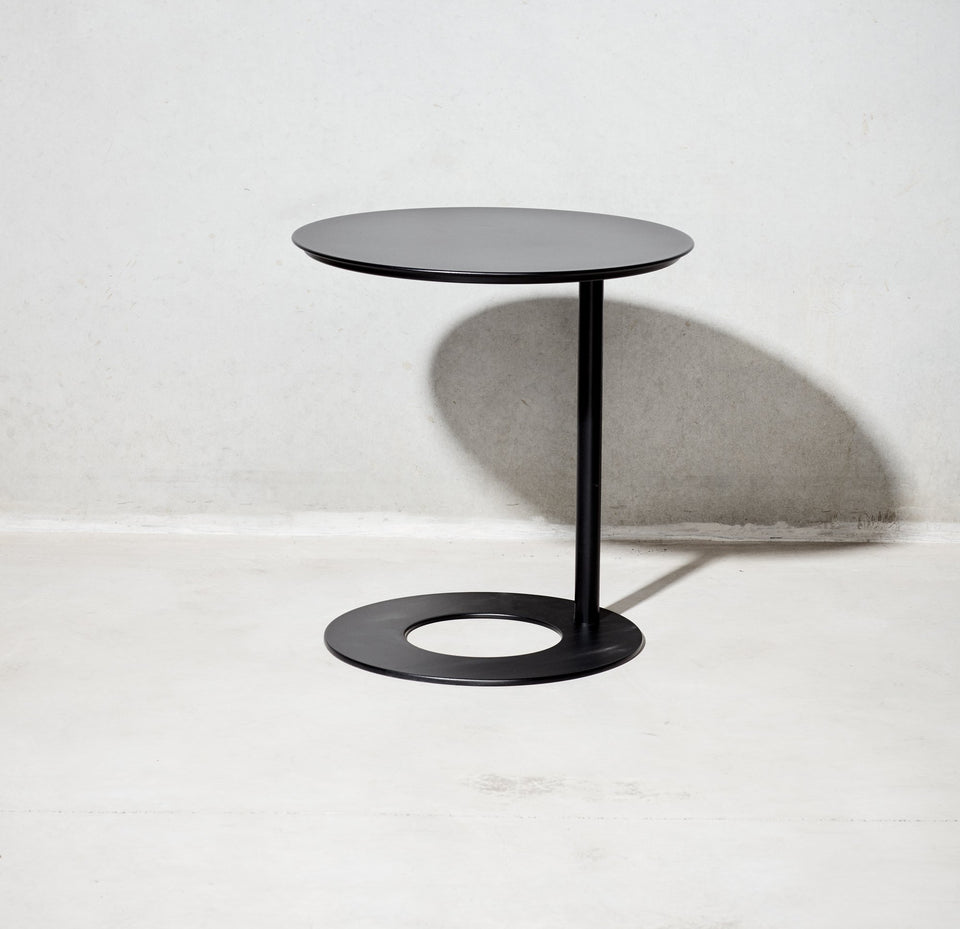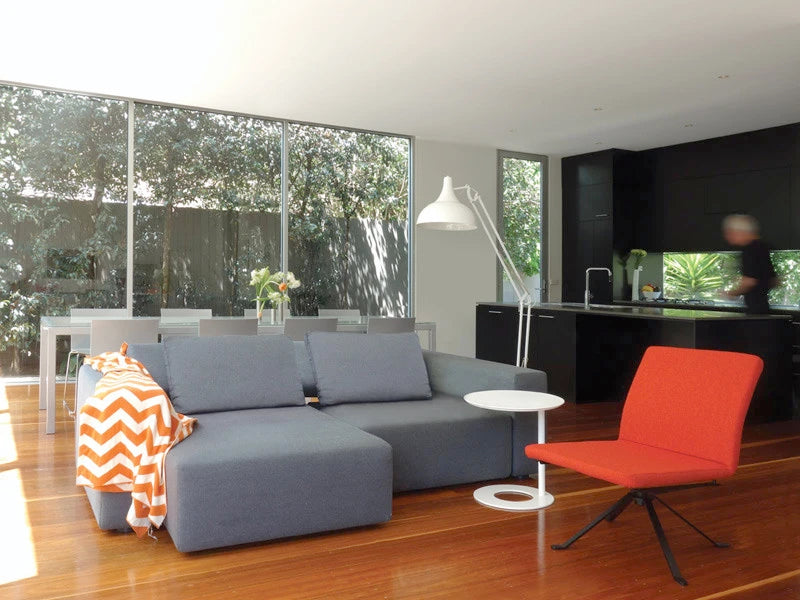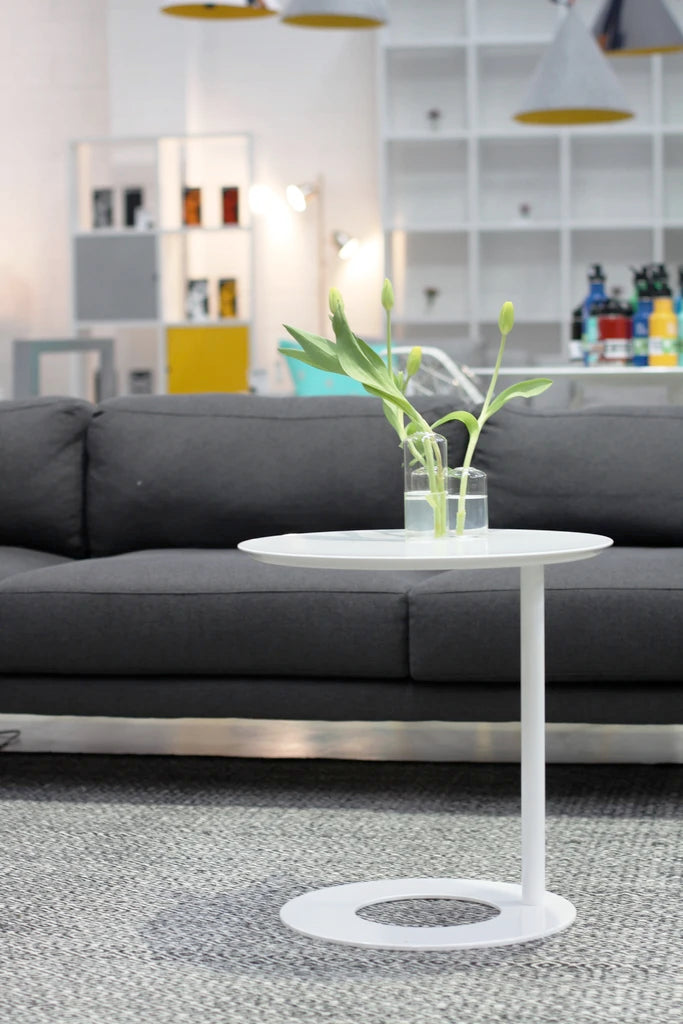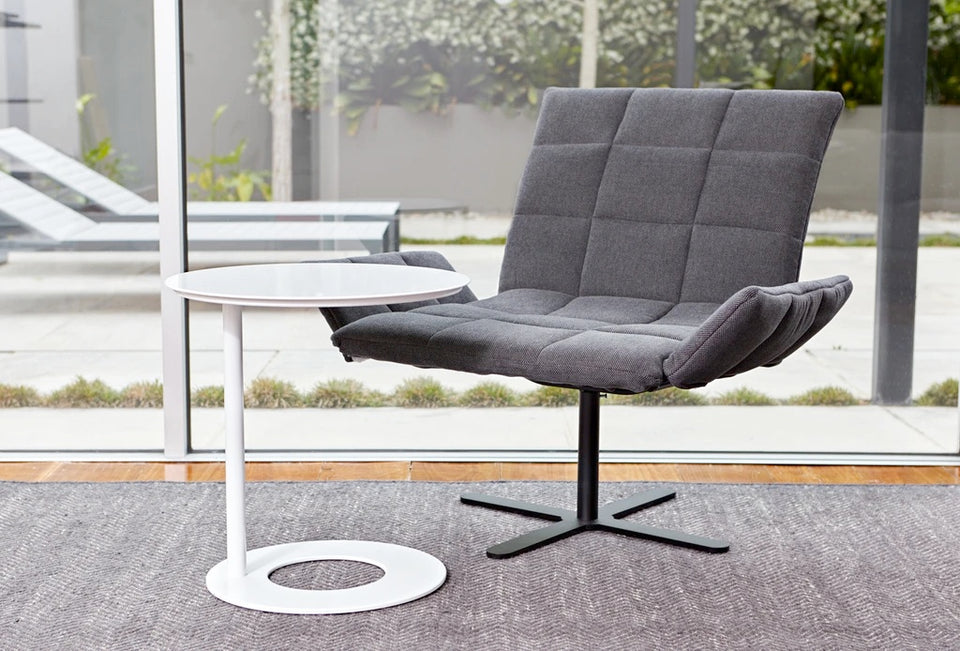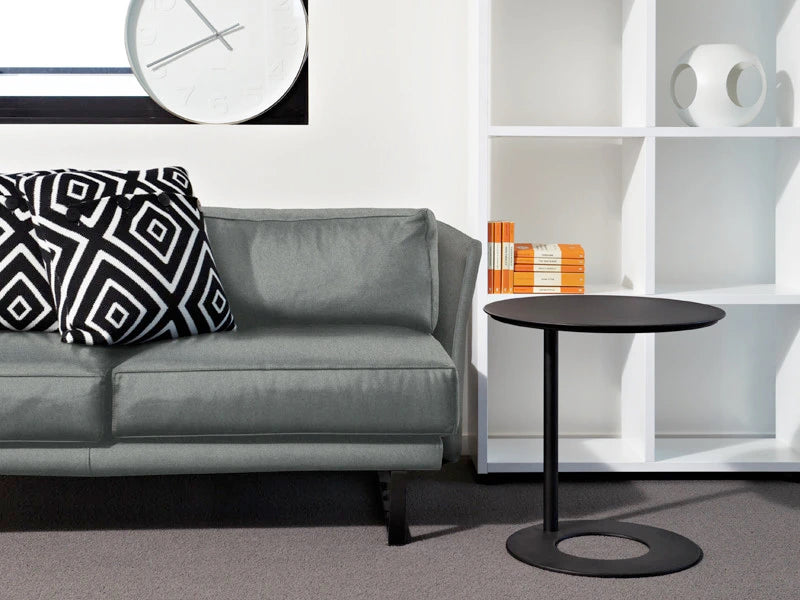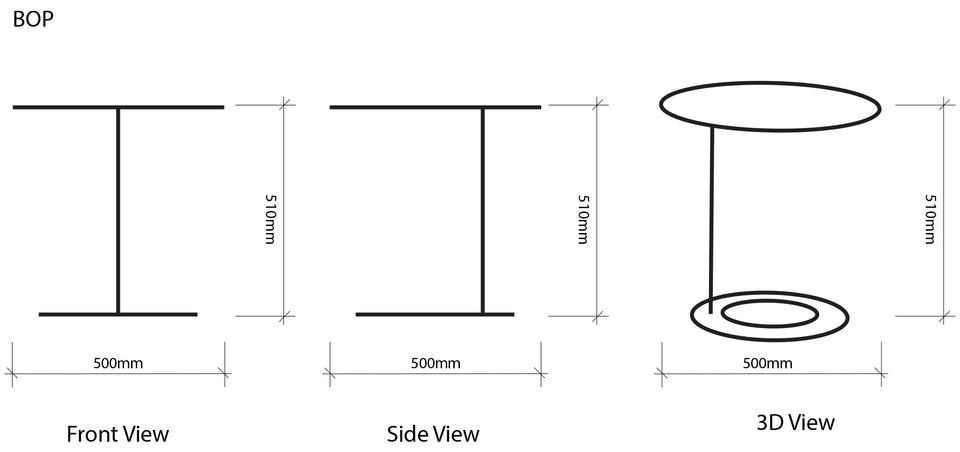 Bop Table
The Aero Designs BOP Table is a simple and functional piece. This simple side table is offset – meaning that when pushed up against the front of a sofa, the base slides easily underneath and the table resides neatly on top of the sofa seat. In the modern home, this means your teenage son can flop on the sofa and pull the BOP table up close to do his homework on his laptop or ipad, or the cup of tea or glass of wine is tucked up next to you and not perched on the edge of the couch.
Design functionality is key to our products and we have seen the BOP Table used as a simple bedside table with an elegant light clamped to it and as a stand for a gorgeous indoor plant. It's a fun and versatile table that is sturdy and simple. Finished in powder coated matte black or glossy white.
The BOP Table comes boxed and ready for easy delivery straight to your door.
H: 510 mm
Diam: 500mm
Price: $395
Designed and made in Melbourne by Aero.

To order: Email sales@aerodesigns.com.au or call 0417 108 396