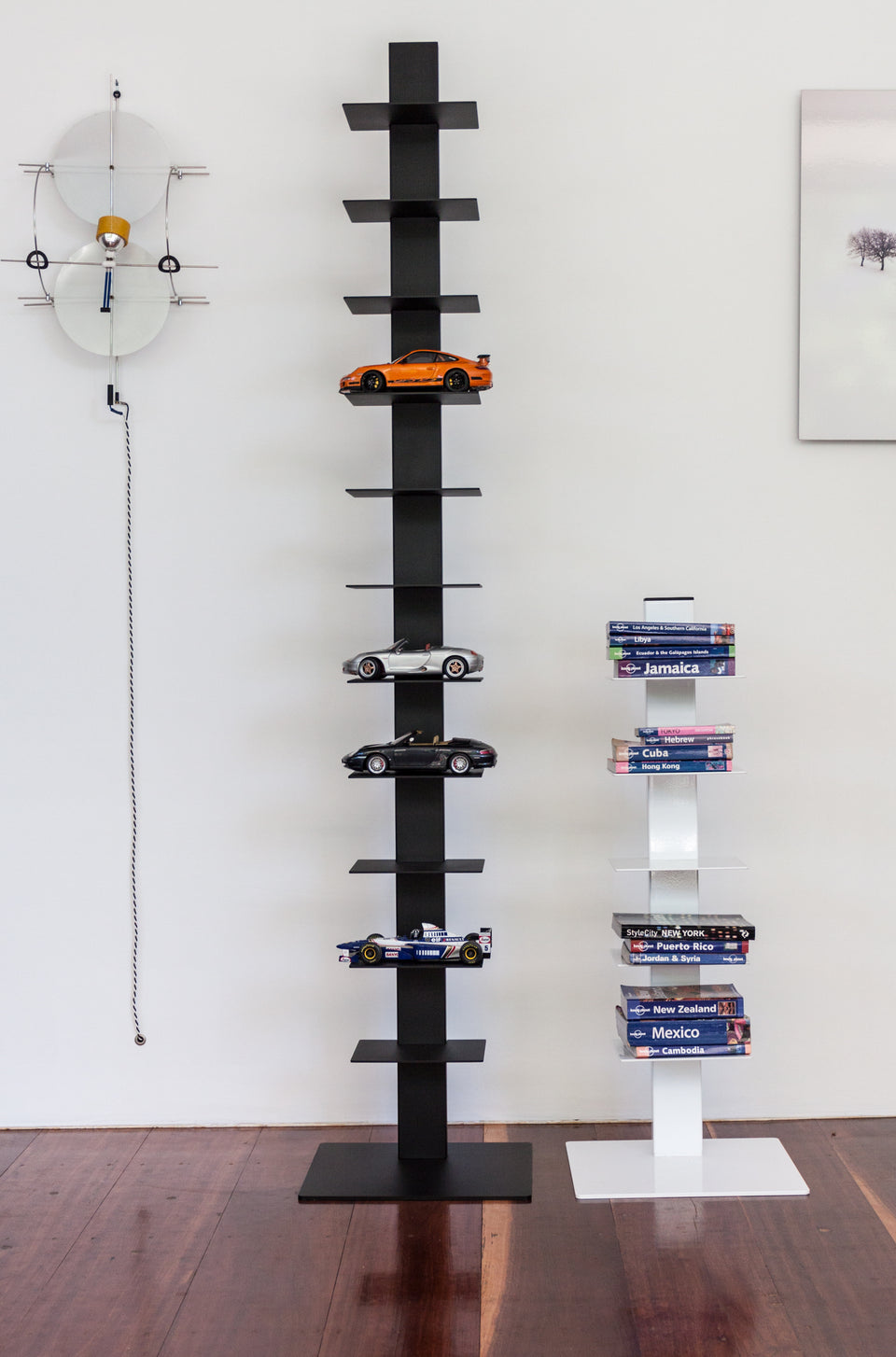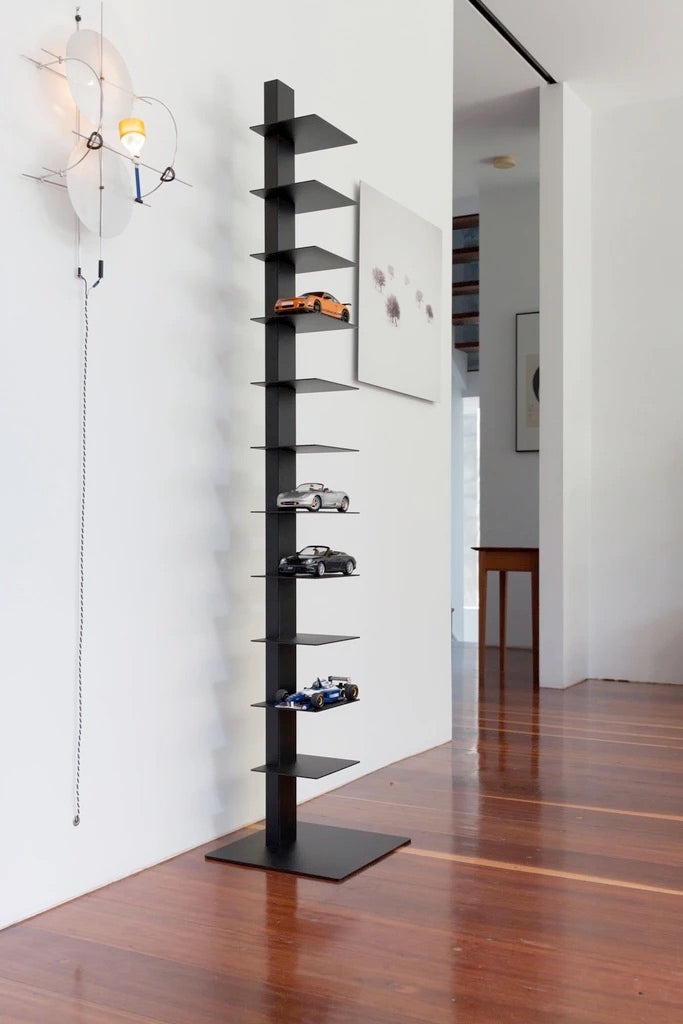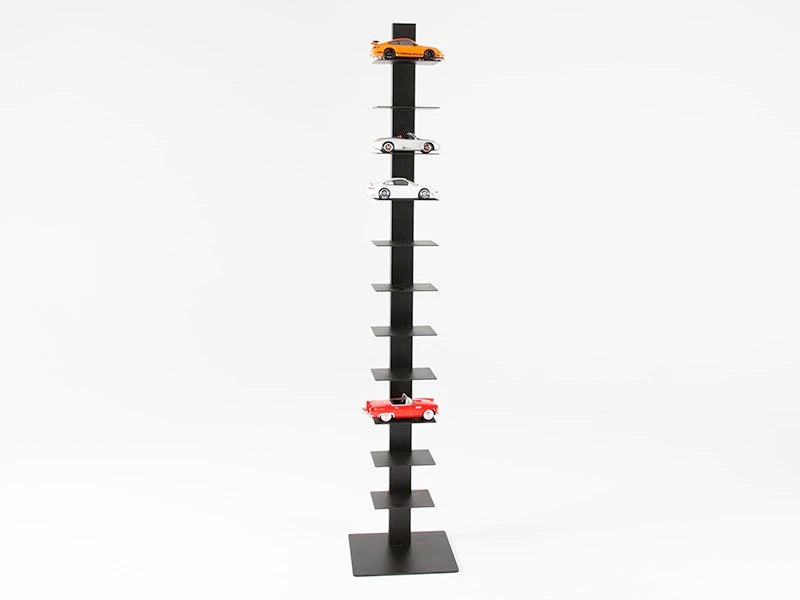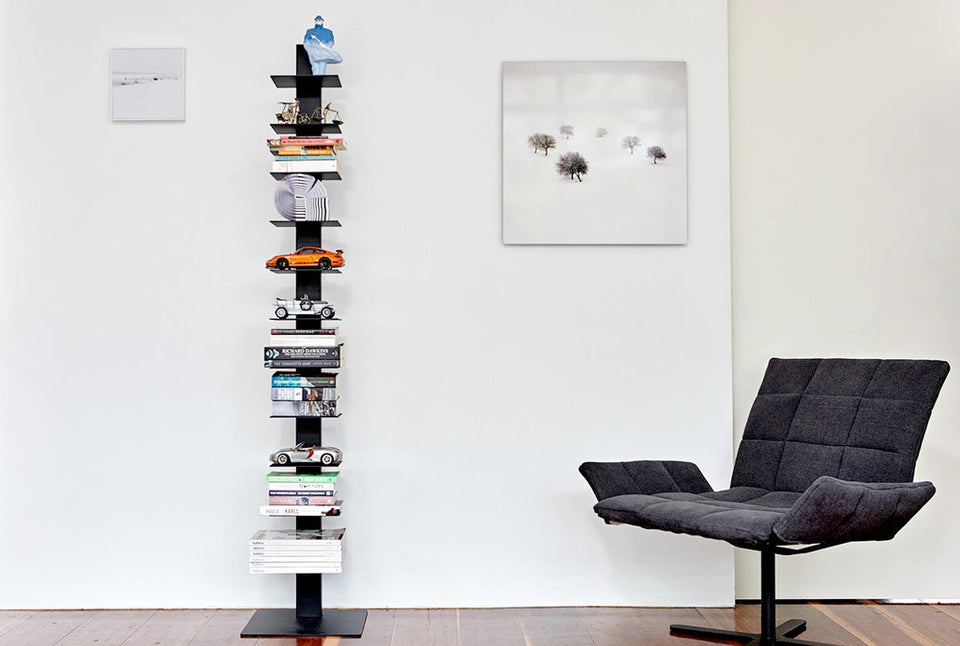 Verticale
The Verticale has become an Aero classic. Both the Mini and Tall have floating shelves that allow you to stack your books horizontally making it appear as if suspended in space. And the small footprint means it blends easily into a small area.
Not just for books, use one or more Verticales to display gorgeous collections of indoor plants or other collections. Also makes a great display case for teenagers trophies and mementos and younger children's favourite toys and items.
The versatility of the Verticale is what makes it an Aero Designs staple. Simple, clean and functional in any space in your home, it fits the Aero Designs requirements perfectly. You'll be surprised at the elegance and fun of this product.
The Verticale is robust and sturdy, made in Melbourne from powder coated metal in either black matte or glossy white. Available in 2 sizes Mini at 930mm high and Tall at 1835 mm high. They come in two parts and easily assembled with 2 bolts and boxed for quick and easy delivery straight to your door.
H: 930, 1835 mm
W: 360 mm
D: 360 mm
Designed and made in Australia by Aero.
To order: Email sales@aerodesigns.com.au or call 0417 108 396