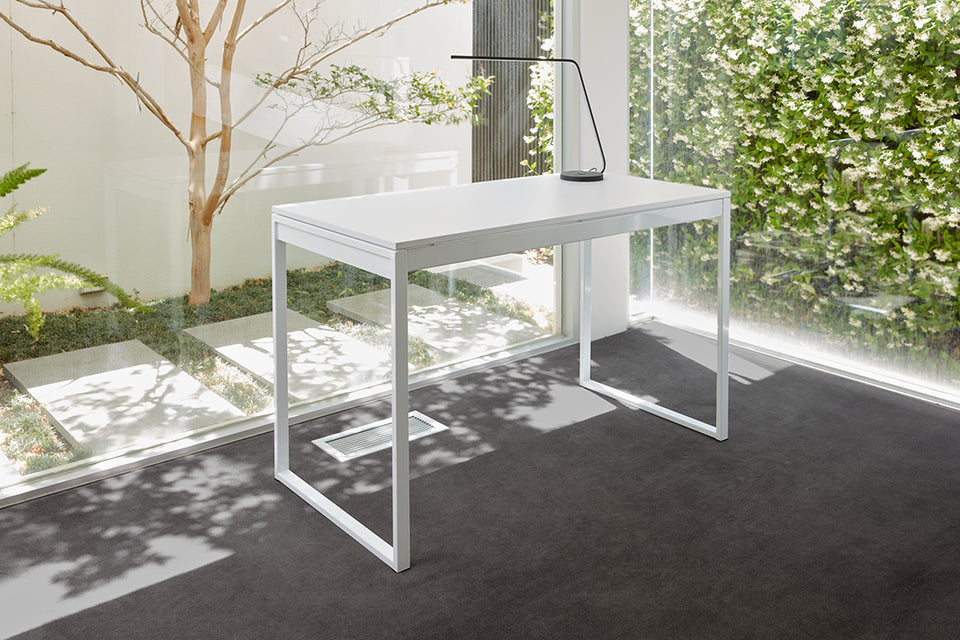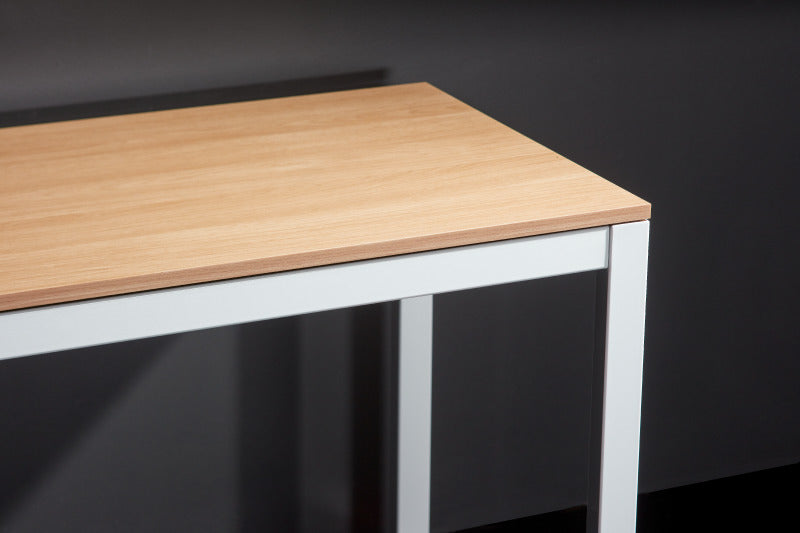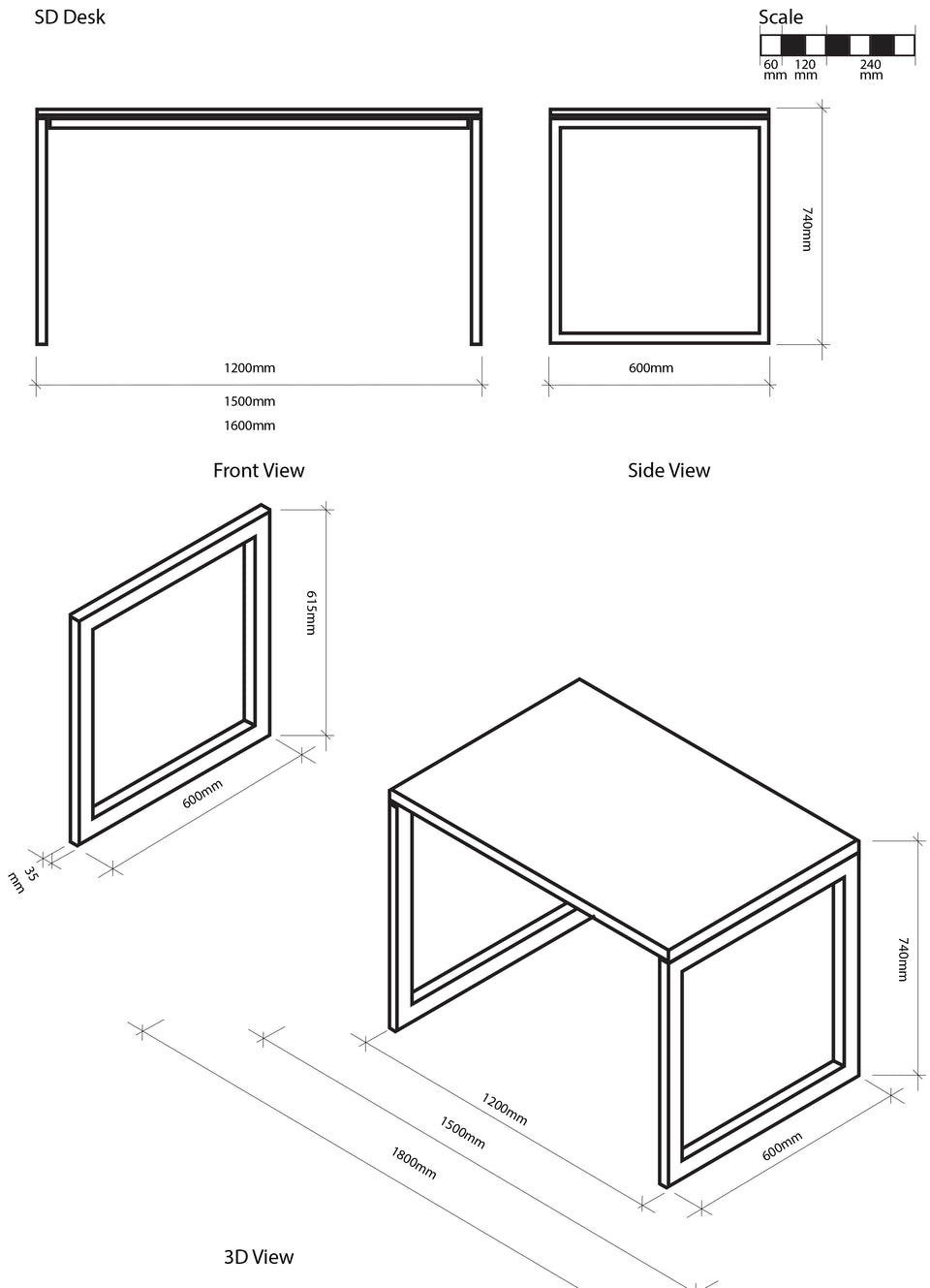 SD Desk
Welcome to the new Aero SD desk. This desk is an update on Aero's ever popular MD desk which is a simple, clean, functional desk that does not dominate a room or make a statement in itself, rather provides a blank canvas for your needs.
The new SD desk range has a slimmer look which is perfectly partnered with our PAL shelving system. The desks have a slim profile, white or black powder coated metal frame and a white, black or oak veneer top.
The lightness does not come at any cost of strength or durability and are made to last.
The desk comes assembled and ready for easy delivery straight to your door.
Available with Black or White Legs, and Black, White or Oak Veneer Top.
Designed and made in Australia by Aero.

To order: Email sales@aerodesigns.com.au or call 0417 108 396