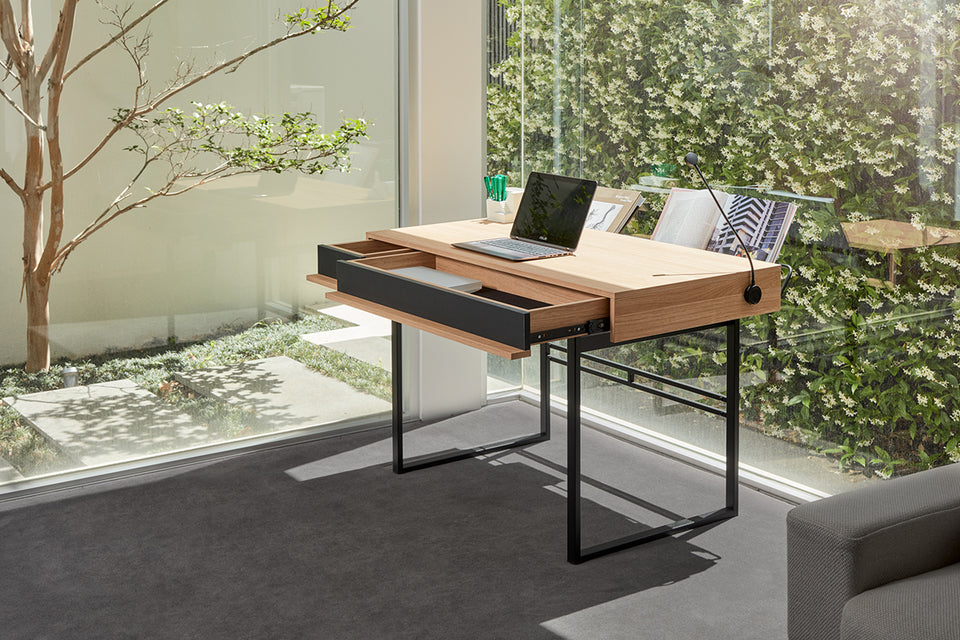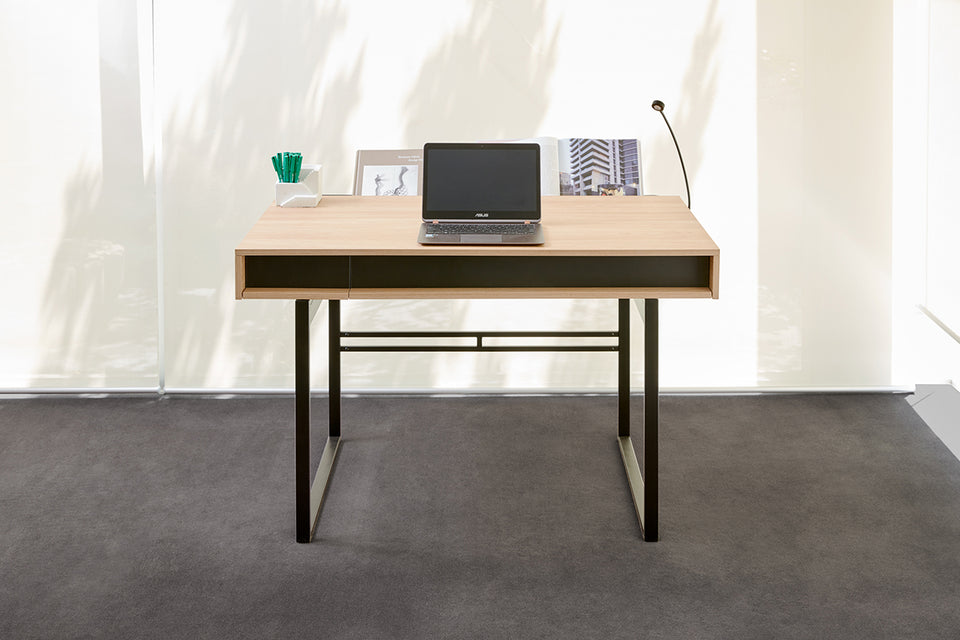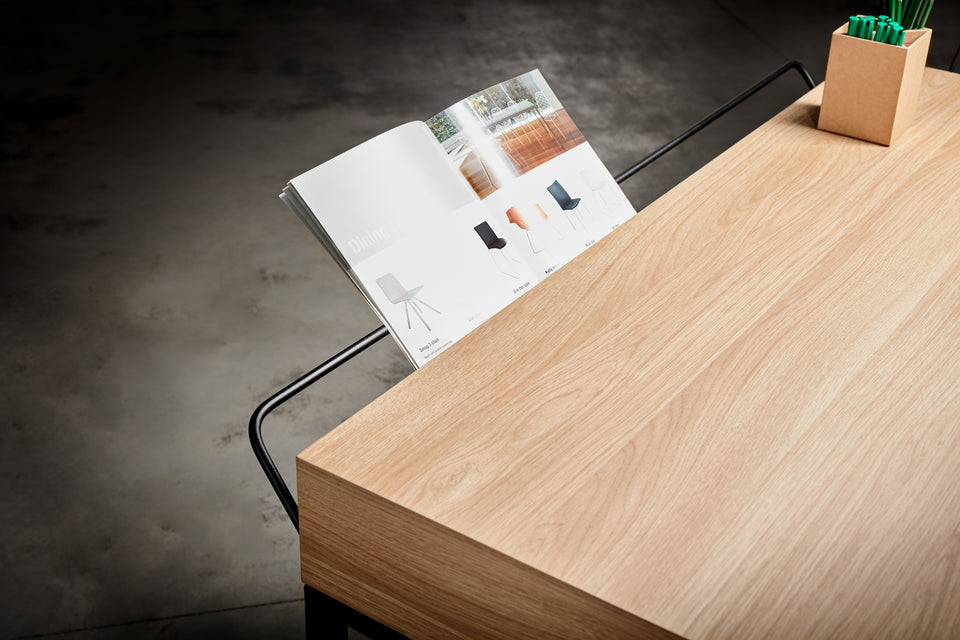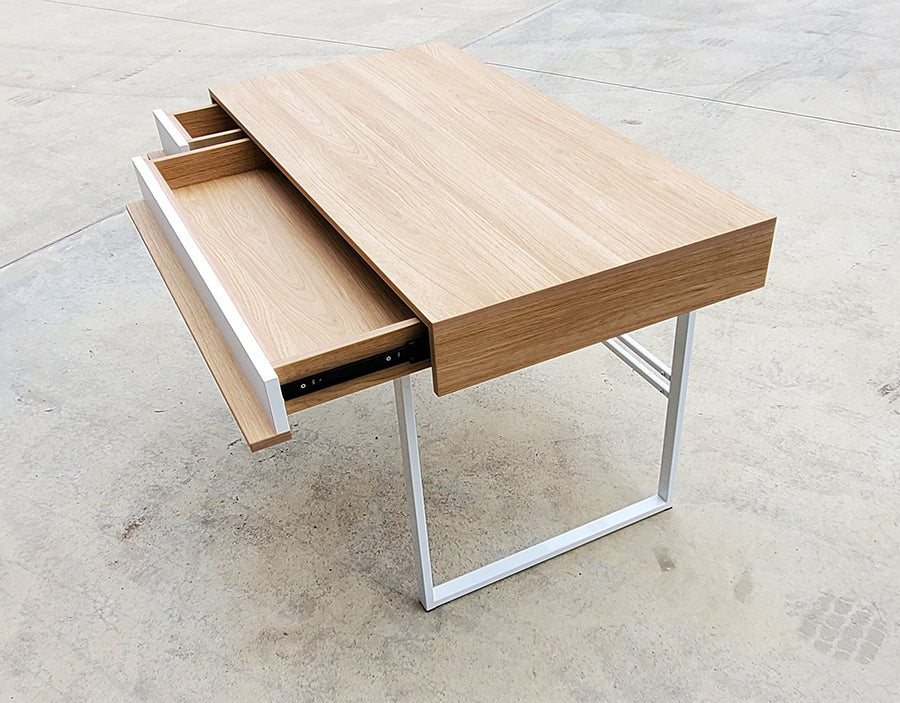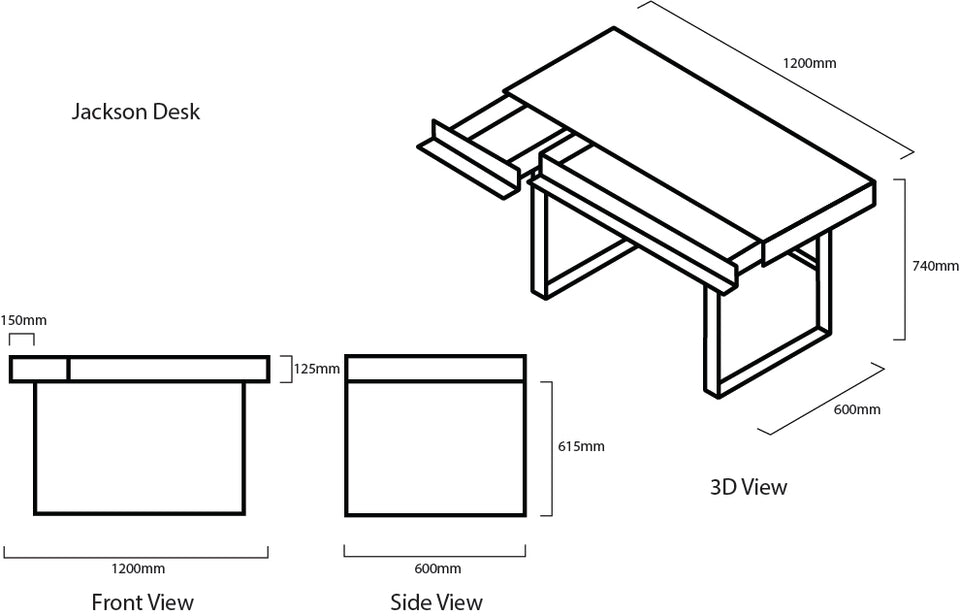 Jackson Desk
The Aero Jackson desk is a stylish and modern desk.
The Jackson desk has two drawers directly under the top. These drawers keep pens, tape, staplers etc cleanly out of sight and keep the desktop free for working.
The elegant metal frame is cleverly designed to hide electrical cords if you would like to conceal an optional chrome desk light or other cords. Again, this clever feature keeps the desk area tidy and free.
Finally, there is an optional book bar. The book bar rests at the back of the desk and is designed to hold books or other items for display. This useful and unique element is great for multi tasking, display and for easy access of materials.
The Jackson desk has a black or white powder coated metal frame, optional book bar and chrome  light and an oak veneer top and drawers. 
Comes assembled or in reduced size for shipping with easy installation.
Includes our gift to you of a special small notebook.
H: 740 mm
W: 1200 mm
D: 600 mm
Designed and made in Australia by Aero.
To order: Email sales@aerodesigns.com.au or call 0417 108 396