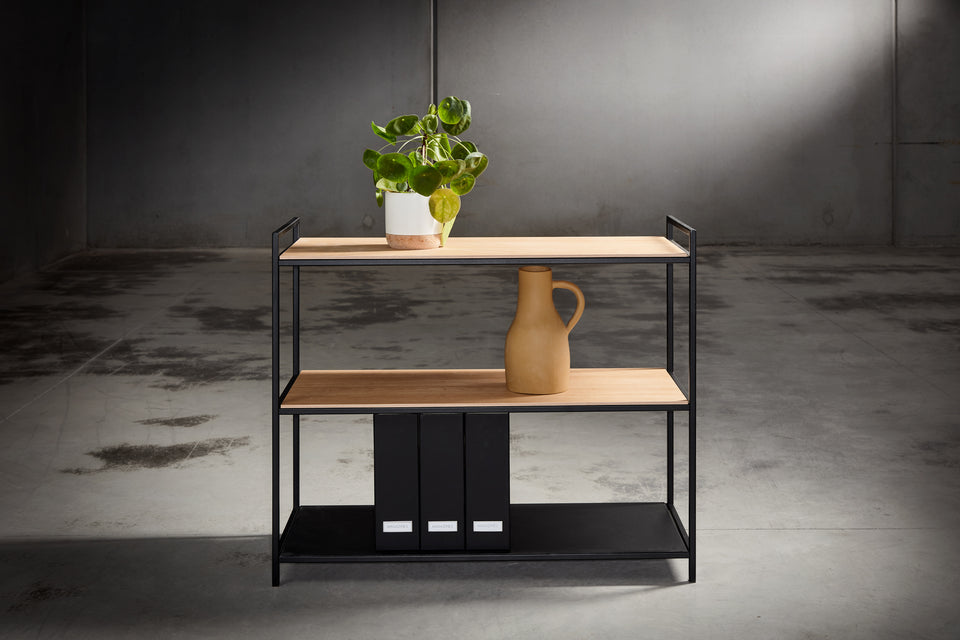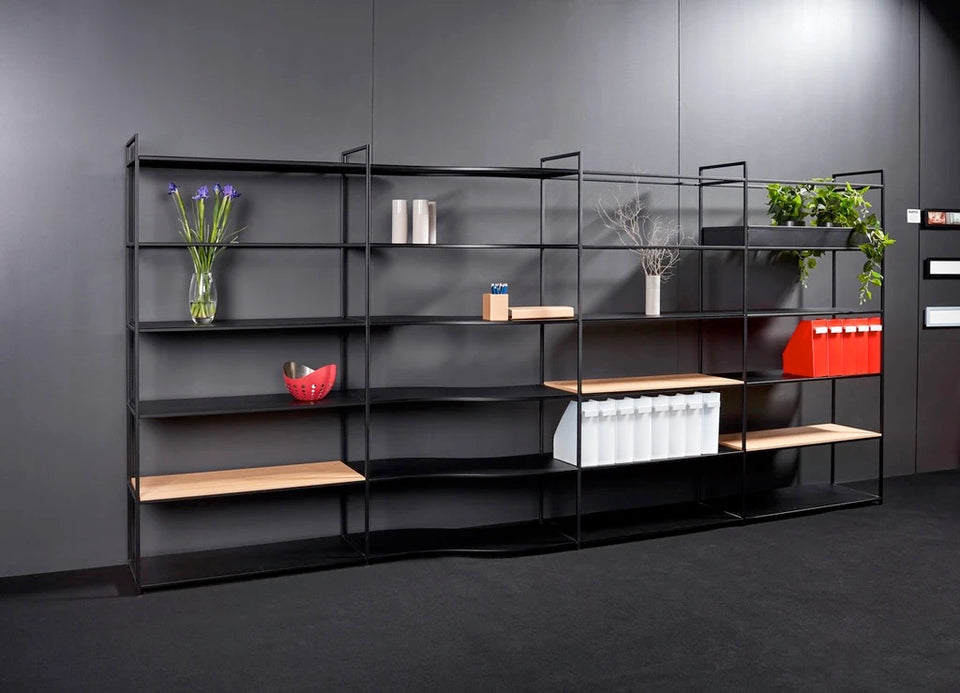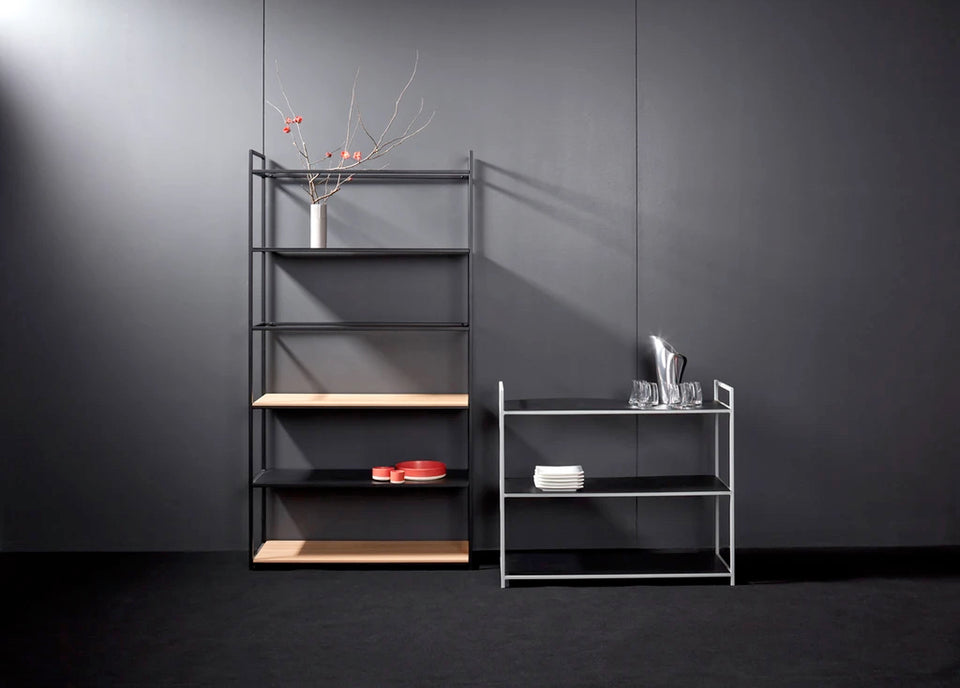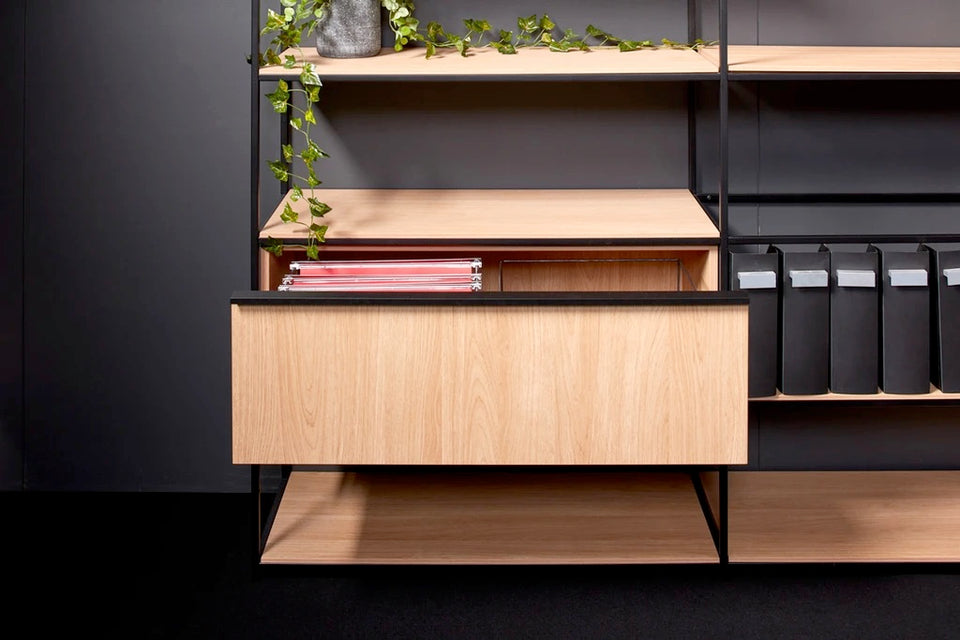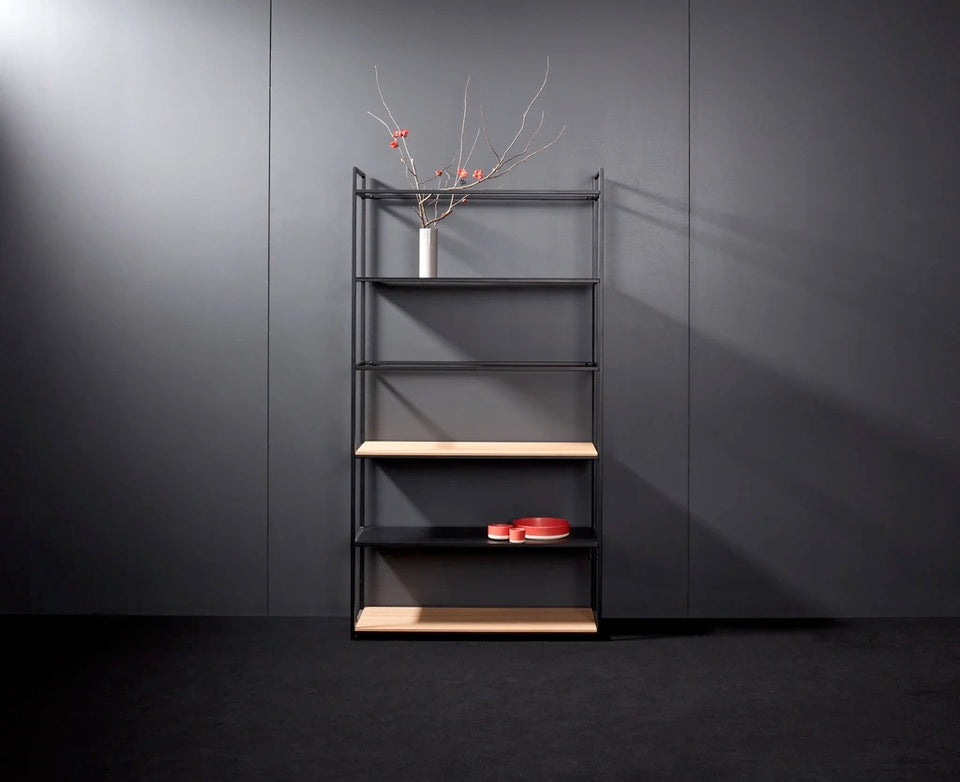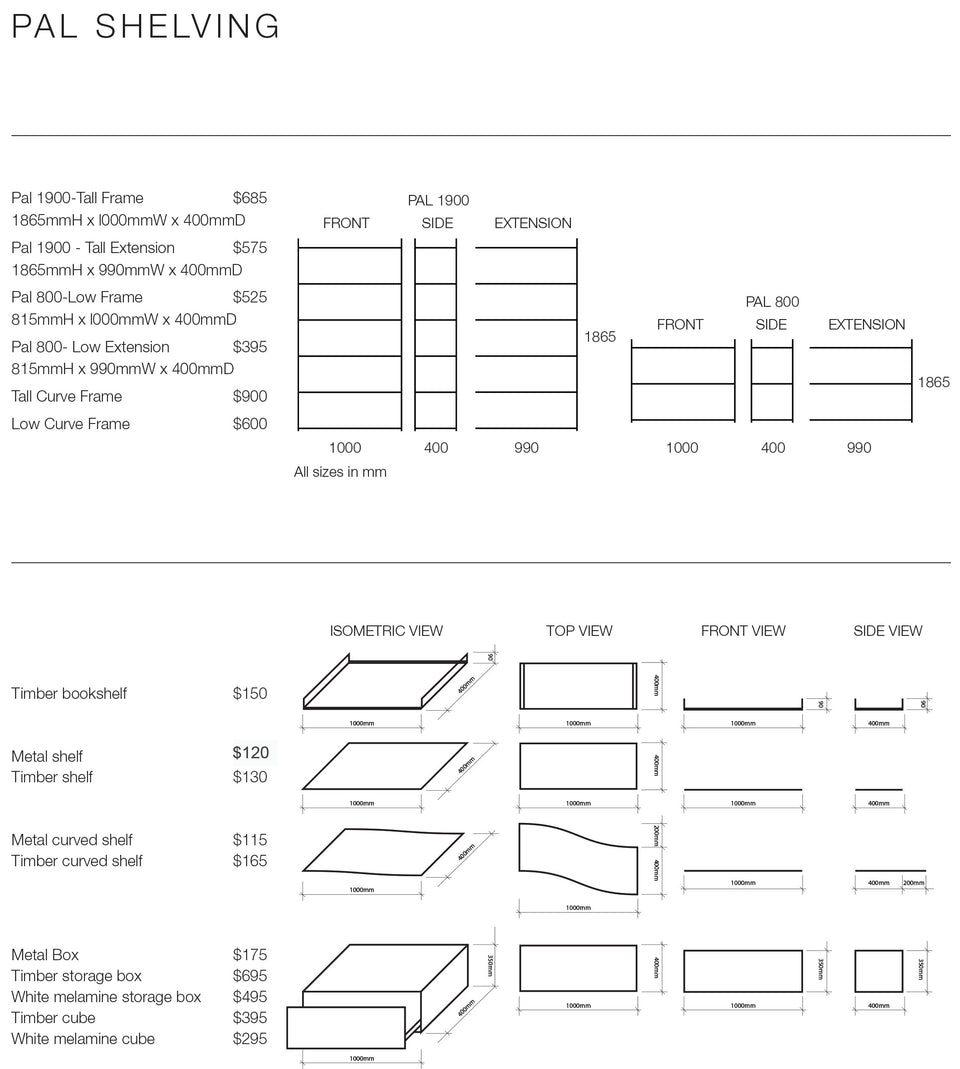 PAL Shelving
Price from $685, please enquire for full prices.
Designed and made in Australia, the Aero PAL Shelving is clean, simple and functional.
The Shelving is supported by fine steel tubing which provides an elegant frame and is complemented by timber veneer or metal shelves, timber veneer boxes or a combination of each.
The PAL Shelving is extremely versatile – choose from a variety of configurations to suit your needs, including curved or straight shelves. Frames can be joined to form multiple units which lock together and once assembled are extremely robust and strong. Additionally, choose your own combination of shelves and/or boxes. Each fit perfectly into the frames providing versatility and out of sight storage.
The PAL Shelving is freestanding and can function as an entertainment unit, bookshelf, office storage, display unit or even as a room divider in the home, office or home office.
Frames are available in matte black or white gloss powder coat. The shelves are available in powder coated steel or gorgeous oak veneer.
All parts of the PAL Shelving are boxed and ready for easy delivery straight to your door, either fully assembled or in knock down form which is easily assembled.
Designed and made in Melbourne by Aero Designs.
To order: Email sales@aerodesigns.com.au or call 0417 108 396